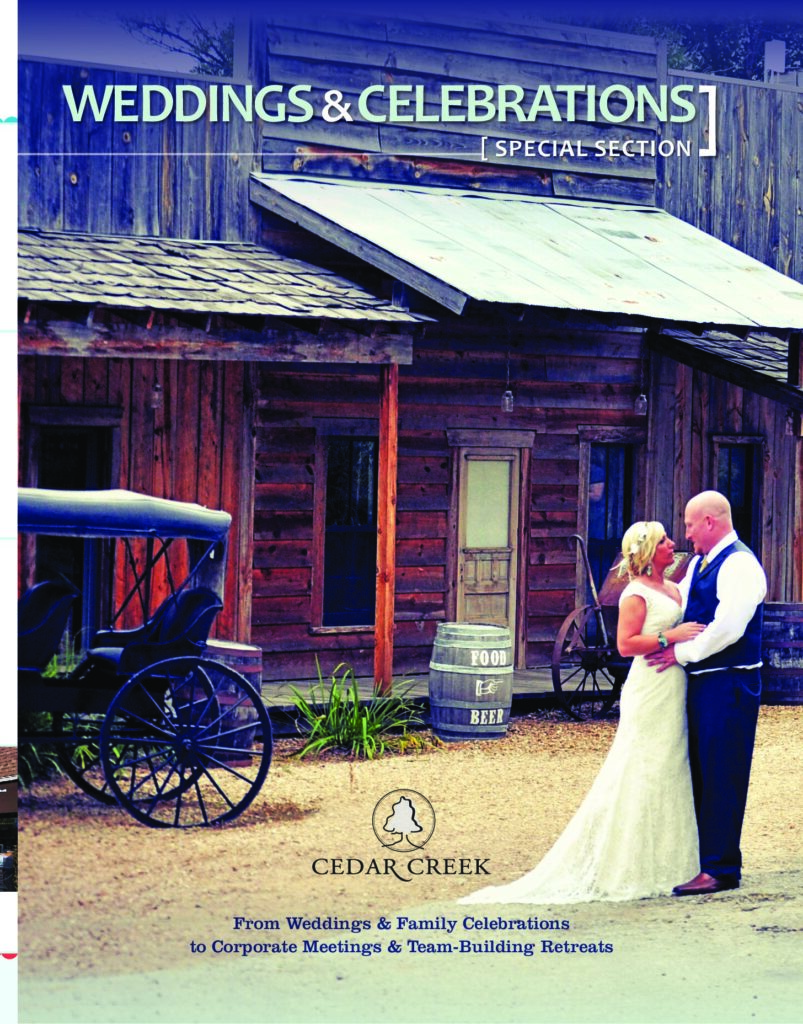 Cedar Creek Provides Ideal Setting for Special Day
After looking at a handful of destination wedding venues, choosing Cedar Creek was a no-brainer. Jennifer and the team went above and beyond to customize my entire wedding experience. From the food to the setup to the accommodations, everything was tailored to what I wanted and what our large group needed.
As weddings typically go, something of course went wrong. There was a huge storm the night before and setup had to be postponed. However, Cedar Creek's team rose to the challenge and everything went off without a hitch. As a bride, it was an incredible feeling to know that everything was taken care of and that I could focus on our big day.
The wedding couldn't have been more beautiful. For the ceremony, I walked across Cedar Creek's picturesque bridge with the sun shining down and the water gleaming. It was truly a scene out of a movie. The toasts were given with a beautiful sunset as the backdrop, and we were able to dance the night away beneath the stars.
Along with the amazing Cedar Creek team, another benefit was that everything we needed was in one location. Our guests could all stay at Cedar Creek in Cedar Lodge. And, the bridal parties got to stay in the Little Lodge and Manor House, which allowed my groom and I to spend more time with our family and close friends.
I couldn't have asked for a more beautiful, stress-free day, and I have Cedar Creek to thank for my amazing wedding experience.