Nearby Attractions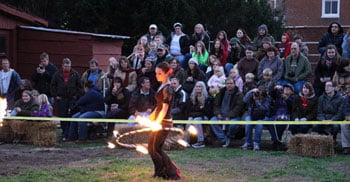 Take a look at our Saint Louis Weekend Getaway Guide
Be sure to visit historic New Haven, MO, which features John Colter of the Lewis & Clark expedition, glass blowing at Astral Glass, Robller Winery, Pinckney Bend Distillery, Boat Paddle Ukulele Company, and an assortment of specialty boutiques.
This quaint town on the Missouri River offers shops, a historic movie theater, and other attractions less than three miles from Cedar Creek.
Officially known as America's First Wine District, boasting more than 10 wineries. Taste fine wines, tour a winery, bike or hike on the Katy Trail, browse a museum and enjoy the shops, antique stores, bakeries and restaurants. We'll check the calendar to let you know about festivals and events. Just 15 miles West of Cedar Creek. More about Herrmann, Missouri Wine Country and Hermann Wine Trail.
Take a leisurely stroll or guided tour along the charming downtown streets, just 15 miles on Highway 100. Enjoy lunch and shop the many antique and specialty stores. Don't miss the scenic overlook of the Missouri River and nearby wineries.
Other Points of Interest
Wineries, the Deutschheim State Historic Site, the German School Museum, the Katy Trail, Swiss Meats, Antique Shops, Zip Lining, Gary R. Lucy Gallery, Fort Charrette Historic Village, the Corn Cob Pipe Museum, and more.