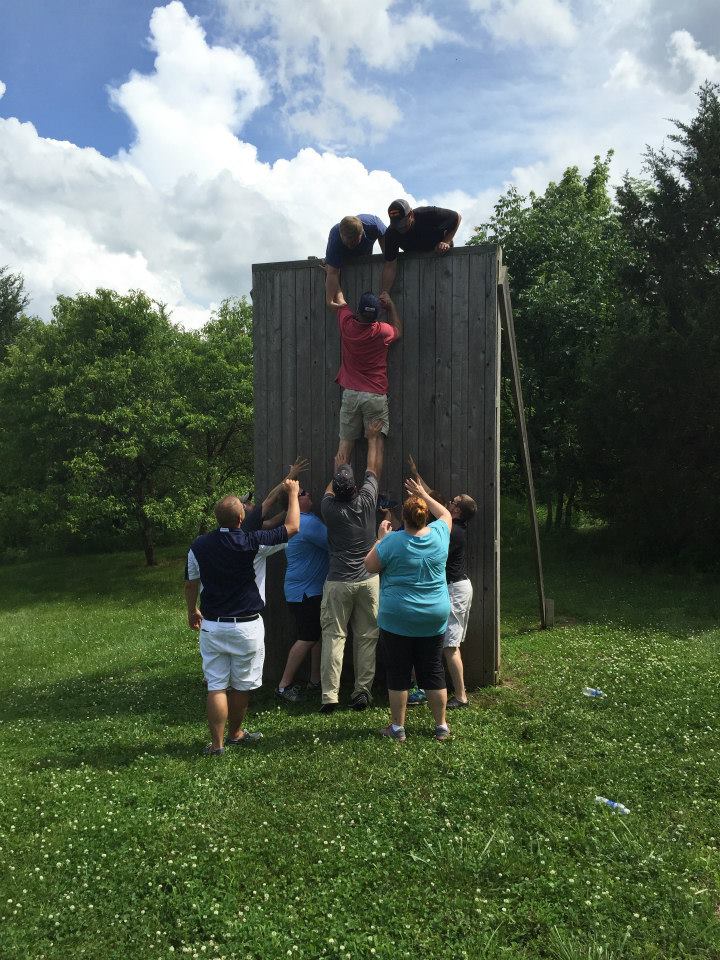 4 Tips For Corporate Retreats on a Budget
Gone are the days of lavish corporate retreats to faraway cities via private jet – and we don't blame you. Who ever said you have to spend tens of thousands of dollars just to show your employees some appreciation?
The good news for management in 2014 and beyond: there are plenty of other ways to say "thank you" and "we appreciate your hard work" to your employees without throwing a boat load of cash at the wall. Turns out, it's more than just corporate figureheads that learned their lesson; the American people had to make cuts too. We'll even bet that your employees are proud to work for a more money-conscience company. It's the smarter thing to do.
Join us as we uncover some tips to planning corporate retreats on a budget.
Tip 1 – Your Group Size Impacts Your Cost
A common misconception with corporate retreats: "the more the merrier!" This isn't always the case with team building in mind, especially if you're trying to save dollars on your bottom line.
With a niche group of people, perhaps those that you work with on a day-to-day basis, you can achieve a more productive task-focused retreat. Large groups are often unmanageable for several reasons:
Work and family constraints limit scheduling flexibility
Large groups equate to more costs, including travel, food, lodging and facility costs
The larger the group, the less relevant that group of people will be. Define the roles that are essential to success and invite employees accordingly
Tip 2 – Choose A Destination Not Far From Home
There are plenty of great corporate retreat locations right in your backyard. Ok, maybe not literally, but several that are just a couple hours away. For you, that translates to lower costs and more convenience.
Operating in the St. Louis area? Consider taking your team to a nearby lake, state park, small town or winery. You could rent a bus that would accommodate your entire team for much less that packing up the bags and flying out of town. Plus, remote locations and retreats are usually a better fit for small/mid-sized businesses looking to get the biggest bang for their buck.
PS. Sometimes these local destinations throw in bonus items like free wine, upgraded rooms and discounted day excursions.
Tip 3 – Negotiate Price & Get The Deal You Desire
The dramatic shift from big to small corporate retreat budgets means that more and more facilities have increased inventory. You may want to consider throwing in a barter deal depending on the facility in your crosshairs. Offer to include the retreat information in your company's newsletter or pass the word on to clients. Facility owners understand the power of word-of-mouth. Think of ways on how you can increase the facility's awareness using your connections, and then offer it up for exchange.
Sometimes you're not going to get the best deal for what you need. You're going to need meeting rooms, audio/video equipment, wifi access and probably somewhere to rest your head. All of these factor in to what you're willing to cut and expand on. Be prepared for what facilities might not offer.
Tip 4 – Consider Hobby Sports For The Masses
One thing's for sure – your team doesn't want to sit in a stuffy meeting room all day. You need to have some activities lined up, but not the type of activities that involve 143 hours of training. That means no 5 hour rounds of golf on private courses, no serious tennis matches and especially no quidditch matches.
Consider some hobby sports for your team. These might include things like flag football, fishing, biking, canoeing, hiking or even Frisbee. These sports don't make less athletic types nervous about their performance, simply because they can choose what they want to do.
Other Considerations
Want something truly unique and close to St. Louis? Cedar Creek offers professional team building program coordinators who can help strengthen your team through a series on on-site activities, including our low ropes confidence course. Our program coordinators will work with you in advance to discuss your group's goals and objectives, your current group dynamic, and your group's fitness levels to tailor a plan specifically for your team. Each experience is unique, but all are designed to encourage teamwork, taking overall performance to a new level.
Lastly, check out our corporate retreat checklist. It was designed to provide you clarity in your planning efforts, from determining success criteria to identifying speakers to arranging outdoor activities. Not only will it help you plan, it will keep you focused as your corporate retreat is happening.