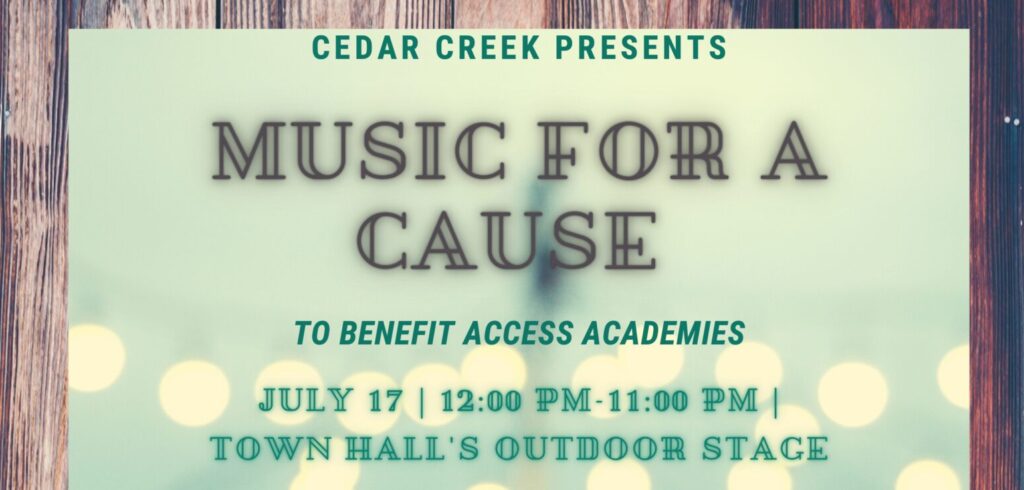 Music For A Cause
We've got something special to share with you today. Cedar Creek is throwing a party and you are invited!
The best part is that you can support Access Academies, a St. Louis based non-profit whose mission "propels middle school students who have been historically underserved through high school and on to college and career success with enrichment, counseling, and scholarships." 
On Saturday, July 17th you can show your support for underserved students by spending the day at Cedar Creek. The flyer below has the details. The event is open to all so spread the word and bring your friends!