Testimonials
Did you receive great service? Please Tell us about it!
We would really appreciate it if you'd leave us a review that we can share with future couples. If you have a moment, please submit a review.
Best Day Ever!
Thank you for making our wedding an exceptional experience… From the food to the service to the staff, and to the accommodations… Everything was absolutely spectacular.
Carrie Baumhardt
October 11, 2022
Best Wedding Venue!
Cedar Creek won my heart over the first time I toured the venue! It is a little more on the expensive side, but the quality of things that are included make up for it 100%! The staff are so so helpful and nice. They made sure the day went on exactly how I wanted it to without ANY problems. They were more than accommodating to the things I asked for/wanted. I got many complements from my guests on how "all inclusive" the place was and how it was such a beautiful place to get married! I would choose this venue over and over again! The only thing we didn't like was that there were tip jars sat out at the bar. We paid gratuity upfront for our guests and we felt like our gusts felt obligated to tip the bartenders even though we already paid for that. But overall, best venue ever!
Bailey Diehl
September 27, 2022
Wonderful wedding venue
We had our wedding reception at Cedar Creek in June 2022 and could not be happier with our decision. Emily made the planning process easy and was happy to answer any questions in a timely manner. All of the staff were so kind and helpful on the day of the wedding which made everything even more enjoyable. One of our favorite things about our wedding weekend was getting to stay at Cedar Creek with many of our guests which allowed us to spend more time visiting with everyone before and after the wedding. We highly recommend Cedar Creek!
Rose Glastetter
July 7, 2022
Dream venue with a dream team, made our wedding PERFECT
I knew if I ever got married Cedar Creek was the venue I wanted. What I didn't know was that their team would turn my day into the easiest, seamless, most perfect day I could have wished for. For the 14 month planning process Emily was always an email away to answer any questions, and usually withing hours of me sending the email. We toured 4 different times throughout different seasons, and Emily was alwasy so accomodating and listened to my questions and concerns and reasurring me along the way. We had a concern about the front lawn at ceremony time with half of our guests in the sun, we asked to rotate where the aisle was to insure all guests were out of the sun, and without any hesitation Emily made it happen. Chef Todd makes AMAZING food. We were floored at the tasting with how delicious everything was, and that followed over to the reception. We had so many compliments that our dinner wasn't "typical" wedding food. The day of the wedding we has Tess as our day-of coordinator. Holy smokes, she seemed to be everywhere at once. If anyone had questions I told them to find her, and that was the last I heard from them. We ran ahead of schedule all day, she listened to everything I wanted, and if anything went wrong that day, I still have no idea about it. There was one small miscommunication about the processional, and by the time my mom found me to talk to me about it, Tess was already next to me clarifying what I wanted. Tess stayed on top of everthing, including wrangling my teenage son and his friends while the girls and I were gettng ready. I knew Cedar Creek was my dream venue, but their team made it so much more. Their team made our wedding FUN, not stressful. My husband originally toured the venue with me to tell me it was out of budget, but when he saw everything they have to offer he immediately told me we had to have this place. My husband and I still talk about how perfect our day was and how great the team and venue was. 5-13-22 was the best day of our lives, and it's all because of Cedar Creek and their staff!
Meghan Kasten
June 19, 2022
Fantastic Venue
Anyone thinking of getting married in MO., should check this venue out. From the time we got there on Thursday until we left on Sunday, the staff did everything they could to ensure we were all taken care of, and made sure numerous times that we had everything we needed. We can't say enough about the staff and their customer service. Mark and Tess are the best and went above and beyond the entire weekend. Patrick and the cooks were awesome. Everything, I mean everything about the place, exceeded our expectations. And Lindsay, thanks for being so kind with all our questions and numerous calls and texts. You checking on us was extra special too.
The entire experience was a joy. Thanks Cedar Creek for making our son and new daughter in laws wedding a very special occasion.
The Porter's
Steve and Mary
Mary L Porter
December 17, 2021
Daughter's wedding
Cedar Creek is a great setting for a wedding. Luckily the weather was perfect for exploring the beautiful grounds. Staff was friendly and helpful.
Debbie Warren
October 13, 2021
Our Special Day
Everyone came from out of state to our wedding at Cedar Creek. We all had a wonderful time! We were so glad we chose Cedar Creek for our wedding venue.
Sue Emery
August 19, 2021
Beautiful Wedding Venue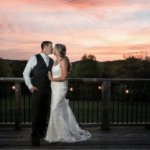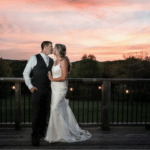 Our wedding ceremony and reception was held at Cedar Creek 5/1/21. From the day we toured the property we new this was the perfect fit for out Big Day! I cannot say enough great things about Cedar Creek; the barn is absolutely gorgeous and easily housed our 200+ guests for the reception, so many photo opportunities from the lake to the western town, lodging on site was an amazing addition so our friends and family could celebrate with us worry free at the after-party in the Town Hall Saloon! Overall, the venue is beautiful and the perfect setting for a wedding but the Staff really sealed the deal on making our day perfect! From day one of choosing Cedar Creek the event coordinators we always in communication and answered every question, plus we were a wedding that got postponed due to COVID. They were extremely proactive and flexible as we worked out a backup date! Communication was spot on all the way to the day off, where the day of coordinator Laurena and team ran the show and ensured we all were where we needed to be and when we need to be there as well as worked with all my vendors. We couldn't have asked for a more perfect venue for our wedding! We even keep hearing from our guests on how lovely everything was and how much fun they had!
Jessi Dowell
June 22, 2021
March Wedding 2021
I LOVED this venue for our wedding. Everything was amazing, and our day of coordinator was so great! We had to change my ceremony location the night before our wedding date due to weather, but everything came together even better than I had originally planned. I wish I could go back to my wedding day! My bridal party loved that we could stay on property for the weekend. Lindsey, Ellen, and the rest of the staff did a fantastic job making sure our day was special 🙂 I can't wait to make Cedar Creek a memorable spot to visit in the future with my girlfriends and my new husband.
Renee Schuppe
May 30, 2021
Lovely all-inclusive wedding venue with all the help you need!
Cedar Creek did a phenomenal job hosting my wedding in July 2018. We booked a year in advance and Lindsey was responsive to all of my questions from day 1. The catering was delicious and took into account all of the dietary restrictions we had on our guest list. Melissa and Hannah, the day-of coordinators, were pros from the first moment we started working with them, and they made the wedding day itself a completely seamless, totally enjoyable experience.
If you book Cedar Creek for your venue you are booking an incredibly beautiful location with all the amenities you can think of, AND you're getting a fantastic and responsive team to take care of you throughout the planning and execution of your important day.
Amelia A Plunk
January 11, 2021
Perfect.
I had a dream to have a rustic, country chic wedding and Cedar Creek was the P.E.R.F.E.C.T. venue to make my dream come true. All my guests loved the not only the barn where we held our ceremony and reception but the WHOLE property. They also couldn't stop raving about the food! Mia helped answer any questions me, my (now) husband, mom, or MIL had and made us feel comfortable about every decision we made along the way. I feel terrible I can't remember their names but our day of coordinators were perfect as well. I had a specific part of a song I wanted to walk into and they timed it out, listened for the part and it was PERFECT. I cannot day enough good things about Cedar Creek and the whole staff! HIGHLY recommend to anyone looking for a beautiful venue (not just rustic/barn)!!!
Theresa Becker
January 11, 2021
I wish we could do it all again!
4 years ago we spent a weekend at Cedar Creek for our anniversary and instantly fell in love! We knew one day we would have our wedding there! June 2,2018 was a day we will never forget! From the very beginning of wedding planning the staff at cedar creek was incredible. From the food to the lodging hospitality… the service was exceptional! I wish we could do it all over again!
Cassie Olliges
January 11, 2021
The staff at cedar creek
The staff at cedar creek is absolutely amazing! They do everything they can to help coordinate the wedding, from getting the right location picked, to setting up and even help coordinating the wedding parties. Cedar Creek took care of almost everything, they provide many beautiful options on site, and it was amazing having the food, the drinks, the after party and lodging all in the same place! finding the officiant, cake and music, was all that was left which took away so much stress. They even help out with some of the decorating! Thank you Lindsay, Melissa, and Hannah for all the hard work you put in to make our day magical (and dry!).
Sarah Berg
January 11, 2021
A+ by Father of Bride
As Father of Bride, I enjoyed having my extended family and grandchildren all in one place, the Manor House. I was happy our guests did not have to drive after reception. I was pleased with the sales process and the flexibility shown by Cedar Creek as we moved closer to the wedding day.
Loved the whole experience.
George Crump
January 11, 2021
Everything was absolutely amazing!
Campbell and I cannot thank you enough for everything you all have done for us this past year, especially this past weekend!! Everything was absolutely amazing! We had so many people tell us how beautiful the property was and how they can't wait to go back to Cedar Creek to visit and do more exploring. You all turned our vision into a reality and pulled everything off perfectly. (Thank you to Mother Nature also for giving us a gorgeous day!!)
I know there are sooooo many things that happen behind the scenes to pull off a weekend like this and I want you to know that I could not appreciate it more. I am sure there were nights you woke up thinking about this and that and making sure to remember to do XYZ so hopefully you are now able to sleep peacefully through the night (until your next beautiful wedding heheh).
You made our dream wedding a possibility. You made it happen.
The venue. The grounds. The food. The service. Everything was flawless. You went over and above for everything. Thank you! Thank you! Thank you!!!!!
I hope our our paths are able to cross again soon!
All Our Love,
Kathryn and Campbell
Kathryn Graham
January 11, 2021
THANK YOU CEDAR CREEK
We could not have had a better wedding weekend thanks for Cedar Creek. Everyone was warm and helpful and our wedding went so smoothly. We chose to get married here because we loved the idea of having all our family in friends stay in one place for the weekend and we are so happy we did. We got so many comments from guests that it was the best wedding they've ever been to because of the unique venue and laid-back vibe.
Mia Brown
January 11, 2021
Cedar Creek – A stellar venue choice!
We had an absolutely amazing wedding experience at Cedar Creek!!! I say experience because of the lodging, restaurant and activities on the property. We chose this venue because of the ability to have all the wedding festivities (rehearsal dinner, ceremony, reception and after party) on-site and it was so worth it! We got many compliments on the ease of the weekend from our guests who stayed on the property.
A large amount of our guests were from out of town and they really appreciated the accommodations! Lindsey and her team were extremely helpful throughout the planning process and took care of numerous items on our big day so we could focus on having fun. The Barn is the perfect amount of chic and rustic. It was gorgeous for both our ceremony and reception and the back patio area showcased a sunset for us that was, no joke, magical. The venue is a huge choice in the wedding planning process – this is a great space, most items are included (linens, tables, chairs, day-of coordinator), has indoor and outdoor options, I could go on. I'm so glad we went with Cedar Creek and think you will be, too!
Devon Madara
January 11, 2021
Morrison Wedding
Cedar Creek was nothing but an amazing venue to have our wedding at. The staff, especially Lindsey Heil, was a HUGE help. Having lodging on site was also a HUGE help, and huge hit! Everything went smoothly, and we loved how Cedar Creek worked with our other vendors. We would love for some of our wedding photos to be posted to show people how pretty/magical our special day was!
Lindsey Morrison
January 11, 2021
A special place in my heart
Your farm has always held a special spot in my heart and a warm, fuzzy place in my memory. November sealed the deal–the setting of my most treasured weekend and now running against Grand Haven as best place on Earth 😀
The weekend was our most joyous and fun experience together as a couple and we are so thankful to have been able to celebrate in a place that holds priceless memories and stories of fishing glory. Icing on the cake was to share an anniversary weekend with you and my grandparents–two couples whose love and support has shone as an example to all of us year after year through the ups and downs and all the vows experiences.
Thank you for your incredibly generous gift. Adam and I are grateful for your contribution to our future-home fund as well as for all the warm sentiments and encouragement you shared with us. Thank you for your support through all the years and for being such a special part of our wedding story.
Love and Gratitude.
Brenna and Adam
January 11, 2021