Group Activity Planning
Cedar Creek offers a wide variety of recreational activities. Whether you want to plan something as a group or let your team individually explore, we can help plan the perfect mix of activities for you. Our program coordinators will work with you ahead of time to plan the ideal agenda for your group. Some of Cedar Creek's most popular activities for groups include: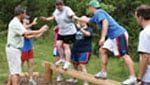 Strengthen your team on our low ropes Confidence Course, developed to encourage teamwork and bring your team closer together.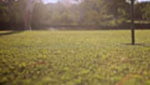 Whether your team plays together or individually, guests love to take a break on our 9-hole par 3 course.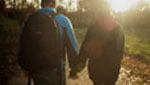 Enjoy the fresh air and scenery by taking a group hike or bike ride. If you need a guide or snacks, just ask!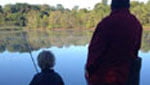 7-Acre Lake
Have your group fish in our 7-acre fully stocked lake. We'll even provide the rods!
Salt Water Pool
Bask in the sun by our salt water pool—perfect for relaxation and rejuvenation. Open Memorial Day to Labor Day.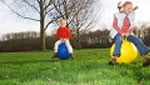 Lawn Games
We offer a variety of other games and activities including basketball, volleyball, croquet, horseshoes, washers, and more. Our program coordinator can help plan the right activity for your group.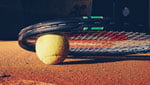 Tennis Court
A game of Tennis at our outside court is a great way to get some exercise and fun group activity.
To begin planning your group's meeting or retreat at Cedar Creek, contact us today, or fill out our group rates form online and someone will be in touch soon.