Family Reunions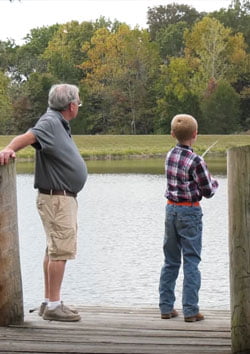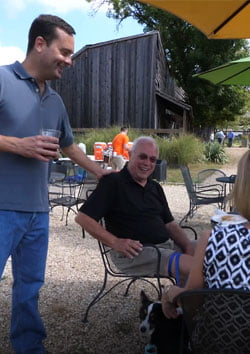 From our Family to Yours
Cedar Creek is the perfect destination for your next family reunion. Located in the rolling hills of Missouri Wine Country, Cedar Creek provides the ideal spot to escape, relax and create memories with those who mean the most to you.
Why Choose Cedar Creek for a Family Reunion?
We make it our priority to welcome our guests with extraordinary hospitality. Our staff will take care of your stay with a genuine smile and helpful spirit you won't find anywhere else.
A family owned Full service resort.
Cedar Creek has a rich history that has developed over the last 200 years. Learn more…
Our location is close to the middle of Missouri, alongside historic Hermann and two blocks from Western Town. We also have over 200 acres to explore.
We have family friendly and affordable lodging options available.
All the amenities you can ask for during your reunion or picnic.
Attention to detail- sense of welcome.
Exclusive use availability and a variety of attractive gathering places.
Full service western Town Hall restaurant with live Music on weekends.
Family relationship building: team building course on site.
Family Picnic Activities
Our staff can help arrange many activities designed to entertain children and adults of all ages.
Face Painting
Wagon Rides
Balloon Animal Artists
Petting Zoos
Recreational; 9- hole target golf course, fishing lake, hiking, tennis court
Overnight Accommodations at Cedar Creek
A luxury of having your family reunion at Cedar Creek is, we have overnight accommodations for up to 125 of your guests. Our lodging includes hotel style rooms, houses and cottages that are safe and comfortable after a night of celebrating with your family!
For group arrangements requiring a block of 6 or more guestrooms, please click here. For family reunions of 5 guestrooms or less, please click here.