COVID-19 Guidelines
As we carefully begin to reopen Cedar Creek to the public we are committed to providing a safe and healthy environment for guests and staff alike.
We are following all best practices and guidance outlined by the CDC listed below.
Clean and Safe Environment
Cedar Creek will be practicing the following throughout the entire property.
Frequently disinfect surfaces repeatedly touched by employees or guests such as door knobs, equipment handles, phones, etc.
Frequently clean and disinfect floors, counters, and other facility access areas using EPA-registered disinfectants.
Provide disposable disinfectant wipes for staff and guests in high traffic areas.
Prepare and use sanitizers according to label instructions.
Signs and reminders for staff and guests to wash hands frequently with soap and water.
Proper training for all employees with new or altered duties and that they apply the training according to established procedures.
Staff will wear gloves and masks.
Linens, sheets and bed spreads will be washed regularly with disinfectant.
Consult with the local and county health departments to determine appropriate actions if a guest or worker presents symptoms of COVID-19 disease, as well as how to respond if asked to quarantine guests.
Maintain Safe Behavioral Practices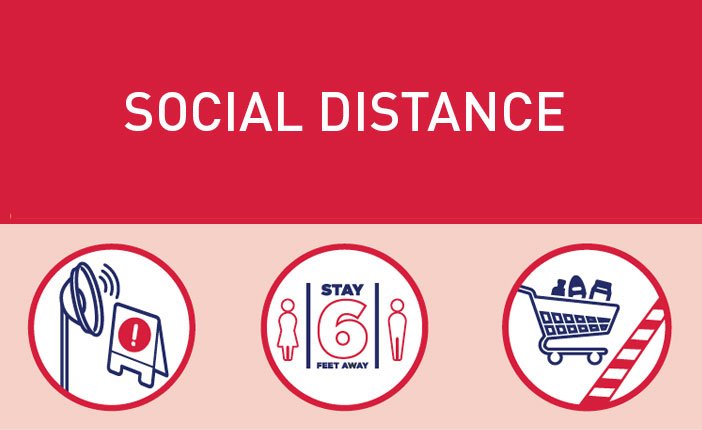 We have all had to make significant behavioral changes to reduce the spread of COVID-19. To reopen Cedar Creek, we will need to continue these practices:
Social distancing (specifically, staying 6 feet away from others when you must go into a shared space)
Frequently washing hands or use alcohol-based (at least 60% alcohol) hand sanitizer when soap and water are not available
Wearing cloth face coverings
Avoiding touching eyes, nose, and mouth
Staying home when sick
Cleaning and disinfecting frequently touched objects and surfaces
Food Safety
Town Hall Restaurant and all food provided at Cedar Creek will follow strict guidelines to ensure your food is safe to eat.
Follow the 4 key steps to food safety: Always — Clean, Separate, Cook, and Chill.
Wash, rinse, and sanitize food contact surfaces dishware, utensils, food preparation surfaces, and beverage equipment after use.
Proper training for food employees with new or altered duties and that they apply the training according to established procedures.
Discontinuing operations, such as salad bars, buffets, and beverage service stations that require customers to use common utensils or dispensers.
Provide ways for spacing between customers while in line for service or check out in accordance with the applicable State or local requirements.
More information can be found at the CDC Website.