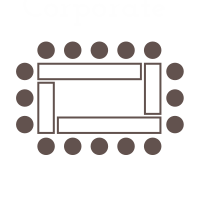 The Abundant Grapes that Make Missouri Wines
Missouri has incredibly fertile farmland, making it the perfect home for vintners (winemakers), viticulturists (scientists of grapes), and vignerons (cultivator of a vineyard) alike. In fact, Missouri is the first state in the country to establish a regional wine identity, with Augusta being named as the first viniculture area in the U.S.
French settlers first began to cultivate grapes in Missouri in the late 18th and early 19th centuries. German settlers greatly increased the production of grapes after establishing in the "Little Rhine" region of Missouri. By the 1900s Missouri was a leading producer of wine grapes and award-winning wines.
Currently, there are approximately 118 operating wineries and 393 vineyards in Missouri, producing more than 4,400 tons annually on 1,600 acres. Overall, Missouri's wine and grape industry is valued over $1.6 billion, with more than 490,000 cases of wine produced.
Here in New Haven, Robller Vineyard and Winery has been growing grapes for wine since 1988 with the intent to create soft, young wines, rich with fruit qualities. Their fermentation style earned them the Missouri State Wine competition's Best of Show honor in 1993 with their 1991 Norton Reserve, an impressive feat considering it was Robller's second vintage. Numerous state and national awards have been awarded since 1993, but their fermentation process has remained the same.
At the present, Robller Vineyard and Winery cultivates 9 grape varieties on 16 acres of land, with each acre producing 3-6 tons of grapes annually depending on the variety, which includes:
Chambourcin: (sham-bor-san) produces a medium-bodied red wine with a fruity aroma and cherry and earthy/spicy complexities, much like a Pinot Noir.
Norton: (sometimes called Cynthiana) is a native Missouri grape that produces a rich, full-bodied red wine that improves with age. Nortons typically have a dry character, similar in style to Cabernet Sauvignon, yet with the spiciness of a Zinfandel.
Seyval: (say-vahl) makes a dry, clean, crisp medium-bodied wine with an herbal, fresh flavor, similar to Sauvignon Blanc.
St. Vincent: a hybrid that makes reds of delicacy and elegance. Often used for Nouveau-style wines, it also can have a Burgundian character and is occasionally slightly sweet.
Steuben: Steuben wines are popular as single-variety reds but more often appear as rosé or blush wines. The variety is particularly suited to the production of sweeter wines, as it retains high levels of sugar and is not very aromatic. Steuben wines are most often light, sweet and grapey, with a spicy tang. Rosé wines exhibit strawberry and raspberry notes with hints of tea leaves and cinnamon. Red wines are made in a drier style with cranberry notes and a certain tartness.
Traminette: A Gewurztraminer hybrid that produces excellent wines similar to Gewurztraminer with much more winter hardiness than its parent. The vines are productive and moderately resistant to powdery mildew. Typically, wines made with some skin contact have strong spice and floral aromas, a full structure, and long aftertaste. Wine can be made dry or sweet, but is usually finished with some residual sugar. Varietal descriptors include floral, spicy, perfume and lavender.
Vidal: (vee-dahl) is a white hybrid used to make a dry to semi-dry, full-bodied wine with fruity characteristics, similar to Italian dry whites. Vidal's clean citrus flavors of lemon and grapefruit create a nicely balanced wine.
Vignoles: (veen-yole) is a versatile grape that makes wines ranging from dry to a late-harvest dessert wine. Luscious floral aroma and fruity flavors of pineapple and apricot are somewhat similar to a German Riesling.
Villard Noir: A French-American hybrid variety with one of its parents being Pinot Noir. The wine is similar to Pinot Noir in character but has more rustic quality in depth and complexity. Cherry is evident from aroma to finish.
Just like all Missouri wines, Robller Vineyard and Winery's wines are most notably known for their consistent scores in wine evaluation. This includes:
Appearance, including the color of the wine, reflectance, clarity, body, and, if a sparkling wine, the size and quantity of the bubbles and mousse. (known as the "See" and "Swirl" steps in wine judging)
Aroma, which is defined as the odors of wine that originate in the grape while bouquet odors originate in fermentation, processing, or aging (particularly after bottling). (known as the "Sniff" and "Savor" steps in wine judging)
Bouquet, Bouquet odors are a result of yeast selection; the type of fermentation (e.g., cool fermentation, carbonic maceration, extended maceration, malo-lactic fermentation); wood exposure; and the aging process in the bottle. (known as the "Sniff" and "Savor" steps in wine judging)
Taste/Texture, sensations are recorded during and after a small portion of wine is sipped, "breathed over" and spit. (The term "breathed over" refers to the technique of drawing air through slightly opened lips as a small amount of wine rests on the tongue.) The use of descriptors is important to detail the features of the wine. The taste of wine also includes sweet, sour, bitter and salt. (known as the "Sip" and "Savor" steps in wine judging)
However, we don't want you to just take our word for it, which is why we are giving you three simple steps to help choose the perfect wine for your palette moving forward:
1) See the wine.
Note the color of the wine. The darker shade of a white wine indicates maturity, which impacts the richness and complexity of the wine. The brighter shade of red, the younger the wine. Red wine lightens with age and maturity, which can be noted on the circumference of the outer edges of the wine in the glass.
Note the opacity of the wine. The wine color's depth or opacity is a measure of how dark it is. How easily can you see through the wine? Descriptors you can use to describe the depth of color include watery, pale, medium, deep, dark, or opaque.
Note the viscosity of the wine. Viscosity, aka "the legs", are the stripes of wine that slowly roll down the sides of your glass after swirling the wine. Several factors can influence the viscosity, including sugar, alcohol content, and concentration of solutes. The more of each you have, the more viscosity you will see.
2) Smell the wine.
Primary aromas come from the grapes, and are described as various fruit, herbs and flowers.
Secondary aromas come from the yeast and fermentation process.
Tertiary Bouquets come from the aging, oxidation, and oak used, and are described as various spices and nuts.
3) Taste the wine.
What flavors are present?
What is the structure of the wine? (Sweetness, acidity, tannin, body, and alcohol)
What is the profile? Was the taste strongest at the front, middle, or end?
Robller Vineyard and Winery offers more than 10 varieties of wine, catering to the novice and connoisseur alike. Tastings are offered daily, Monday through Saturday 10:00AM to 5:30PM, and Sunday 12:00/noon to 5:30PM. During Oktoberfest Robller will be offering live music and more.
As always, if you making a weekend getaway out of your visit to New Haven, Cedar Creek offers a variety of lodging options for groups large and small. Stay in our cozy rooms in Cedar Lodge, or rent a cottage house for the entire group. For more information, please contact us.